Best Homemade Hair Spray Remedy with Pink Salt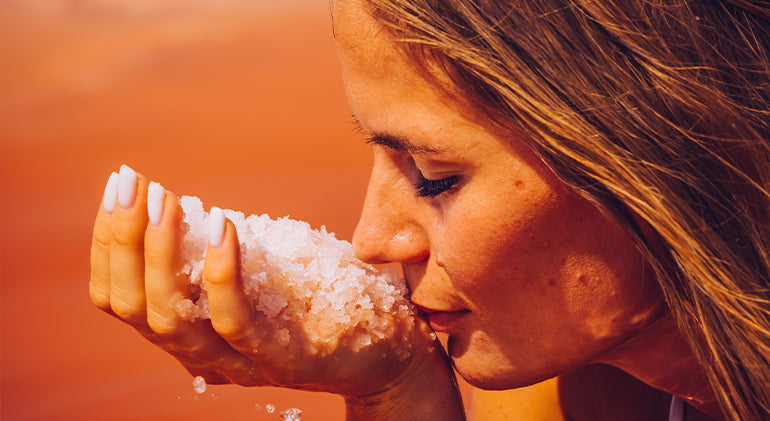 It is a super idea to make the pink salt spray on your own as you can customize it according to your hair type to get the texture that you want. It works great on all hair types. Many of the salt sprays are freshening to the hair as salt absorbs moisture from hair and pulls the natural oil out. So instead of using gel and other chemical sprays, pink salt hair spray could be the best choice.
Ingredients for pink salt hair spray:
1 teaspoon aloe Vera gel
2 tablespoon Epsom salt
½ teaspoon Himalayan Pink Salt
½ teaspoon conditioner (optional)
1 cup hot water( you can take chamomile or black tea to lighten or darken the hair)
few drops of your favorite perfume for scent (optional)
Directions to make:
Take a spray bottle of normal size; pour hot water into the bottle. Add Epsom salt, Pink salt, conditioner, aloe Vera gel and scent is you are using it. Put the cap on the bottle and shake well for at least one to two minutes, until all the salts and ingredients are dissolved. Store at room temperature or if you are using tea in it then store in the fridge. It will last for maximum 3 to 4 months.
How to use?
For loose beach waves, spray on your hair and scrunch with a dry towel. Make a French tail or bun on top of your head until the hair gets dry. When your hair gets dry, let your hair down and scrunch some more until they get completely dry. For volume and texture without the waves, spray on the dry hair as well as roots. If your hair is straight and thin and you want all-day waves, wash your hair at night and spray the pink salt hair spray, scrunch and make a French braid or wrap it into a tight bun on top of your head. By morning, your hair would be dry. Spray some more salt spray and take out the braid.
Have fun!!!
Disclaimer:
The statements enclosed herein have not been evaluated by the Food and Drug Administration. The products mentioned on this site are not intended to diagnose, treat, cure, or prevent any disease. Information and statements made are for education purposes and are not intended to replace the advice of your family doctor.